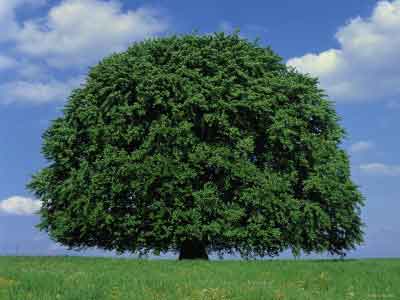 A Very Warm Welcome to Beech Class
Class Teacher - Mrs Hughes
Teaching Assistants - Mrs Moosa & Mrs Dadabhai
Home reading books
This term we will continue to focus on reading looking at non-fiction books alongside our reading for pleasure. As always in Beech Class we know that reading will help us to develop our writing, understanding, spelling and phonics.
 We have asked the children to bring in their home reading books and reading logs every day as we will be selecting children to read outside their reading day. 
Please do continue to encourage and support your child to read 3-4 pages each and every night, as this will help them develop their understanding of maths reasoning, grow their vocabulary and help them to develop their communication skills too!.
Along with reading it is also important that you ask your child open ended questions about the story such as who is the main character, what happened  next, where did it happen?
Make it fun by acting out the story, draw a picture or even make a model.
Mathematics
In maths we will continue to focus on our numbers, although this will now start to be through ongoing addition and subtraction practice, multiplication and division. We will practice these skills through word problems using measurement, money and of course our counting.
This term we are continuing to extend our number knowledge to 100, being able to count on forwards or count backwards from a given number. Our counting in 2's, 5's and 10's will also continue alongside we will develop our skills of number place value. We have regular quizzes and team competitions on our numbers so please do continue to support your child at home - its amazing how much they can remember in such a short space of time!
In our new term the children in Beech Class will be using the extended learning area to focus on directions, position, number bonds and of course our favourite shapes. They will then be challenged further through problem solving and independent learning within our extended learning areas.
 Purple mash has some great games to help learning with number bonds and shapes. I have suggested a couple for each child in the homework file.
"We loved learning about measurement"
"Patterns were great fun!"
"I like patterns because they are pretty" Beech Class making their patterns using vegetables!
English 
This term we have a great deal to cover. Our topic this Spring term is Never Eat Shredded Wheat! which enables us to look at information or factual text about places, food and even how to eat & stay healthy.  Our focus for the first few weeks will enable us to create a small booklet about a place in the UK. We will look at features of a non-fiction books, start to learn how to use these including the glossary and then create our own information booklet, as well as look at where else we can source information.
In addition, we will also start to look at poetry. The theme will be to look at poems about food. We will learn new phrases and these out to the class. Knowing how much Beech Class enjoy song and poems we will be looking at how we can create our own. 
The term will continue to focus on the children's skills of sequencing, letter formation and good sentence writing.
 There will be fun activities to enable the children to practice writing simple sentences, labeling, instructions and simple lists. We will continue to focus on how we write a sentence and start to include adjectives, time words and conjunctions such as 'but/so/and/because' in our sentences.
Beech Class has been learning about instructions!
"I like it when we act - its good fun" Beech Class were learning how to persuade someone using the joining word 'because'.
We loved acting out Cinderella and showing our friends how loud and clear we could say our lines!
Topic
This term our topic is all about places, continents, oceans and where food comes from around the world. It is centered around developing skills in geography and health awareness. As always our topics enable us to be very imaginative in class and Beech Class will enjoy looking at different styles of drawing, so they can have a go at still life themselves!
In Science the geographical link continues giving us the opportunity to look at seasons, countries and their climates. We will be linking this to foods exploring the best climates for fruit and vegetables to grow in. 
In PE we will continue to develop our skills of balance through gymnastics, and music will be lots of fun as we will be looking at music genres that have a weather theme.
Our Class Assembly was a fabulous performance!
Learning about key events through art & crafts
Designing & making a story chair
A few reminders for this half term
PE for this term (Febraury - March) has changed and will be held on a Wednesday and a Thursday. Please can you ensure that your child's PE kit is clearly labelled and left in school over the half term.
In Beech Class we will be providing a variety of creative homework opportunities for you to enjoy with your child. In addition, I will continue to provide a piece of either English or Maths homework each Friday to support your child's learning for that week. Any homework should be returned to school by the following Wednesday.
Please can you remind your child that they must complete their own homework as I often link this to activities the following week.
All children now have a 'Purplemash' login. This can be found in the inside front cover of their homework books.  I have started to suggested games and activities within the homework area for the children to try - if they fancy an additional challenge!
Also, don't forget there is a great 'kids zone'on the school website. It has great games and suggested websites to help with maths and English.
Additionally, to help your child with phonics parents and children can access some of the phonics games free via 'phonics play'. This will help develop your child's reading and also give them additional confidence in class.
Finally, please could I ask that you provide a named water bottle for your child. It is important that they stay hydrated throughout the day as it will help them concentrate and stay focused. This will remain in school throughout the week.
If you have any questions please do let me know at either the end or the start of the day.
Keep a look out for our class newsletter and pictures.
Congratulations Beech Class - we came 3rd in the KS1 Nasheed Factor!!
Congratulations to our Stars of the Week
Mrs G's award winner!
Well done to the following children from Beech Class - you received Teller of the Week!
Enjoying Golden Time with our friends from Birch, Sycamore and Chestnut classes.
What a wonderful time of the year!
Reading week !
Having a fun time listening to a story from Mrs Ahmed
Which character is your favourite?
TES I board

Activities for Literacy, Maths and Science.
Oxford Owl

Help your child's learning in Literacy and Maths.