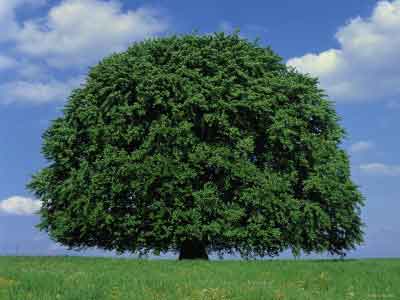 A Very Warm Welcome to Beech Class
Class Teacher - Mrs Hughes
Teaching Assistants - Miss Ilyas, Mrs Patel & Mrs Kenny
"Our adventure began exploring our new classroom"
What a party - celebrating our first term in Year 1
Home reading books
Home reading books  reflect where your child is within their phonics stage. The books they take home can be used to help them find their sounds as well as use their phonics to help them read unfamiliar words. Please do encourage your child to use their phonetic skills whilst reading.
This term reading is a key focus for everyone in Beech Class as we know that reading will help us to develop our writing, understanding, spelling and phonics.
 Children need to bring in their home reading books and reading logs every day as we read with selected children daily.
The children are working towards their reading award badges. You can help your child achieve these by signing their reading log every night or every time they read; 3 weekly parental signatures goes towards each award.
Please do continue to encourage and support your child to read 3-4 pages each and every night, as this will help them develop their understanding across all their lessons including math reasoning, growing their vocabulary, their imagination and it also helps them to develop their communication skills too!
Along with reading it is also important that you ask your child open ended questions about the story such as who is the main character, what happened  next, where did it happen?
This can be done through fun activities such as making faces that the character might have felt, by acting out the story, draw a picture or even make a model.
Mathematics
In math we will continue to extend on our learning using our numbers, shapes and measures. We will be focusing on our numbers including counting reliably, learning about tens and ones, fractions and how to measure things using non-standard and standard units such as cubes to kilograms.
Please do practice at counting and writing these at home. We will continue to understand what numbers mean and how we can make up a given number, what is one more/less than a number as well start to understand how we make up a teen number.
 Our learning will continue through practical activities and this term we are continuing to climb our Math Mountain by knowing all our number bonds within 20.
Our counting in 2's, 5's and 10's is still important, although we need to know this backwards as well as forwards this term! Please do practice these at home by using everyday activities such as setting the table, baking, pairing socks or counting toys as your child helps put them away.
We have regular quizzes and team competitions on our numbers so please do continue to support your child at home - its amazing how much they can remember in such a short space of time!
In addition we will be looking at shapes, measurement, positional language, time and weight.
 Our website and purple mash have some great games and ideas to help with home learning.
Year 1 Non-negotiable for math
Which coin?
What shape am I?
How heavy!
Learning how numbers are made
English 
This term we have a great deal to cover. Our focus this term is information text and stories. We will be creating a Non-Chronological report or Information poster by using our detective skills and finding facts in books, articles and on the internet. what they wear and what they may eat.  Our focus is still to write simple sentences using capital letters, finger spaces and full stops. However, we will be adding question marks, adjectives and conjunctions to make our sentences much more interesting.
In addition, we will also be continuing our writing by looking at stories and repeating word patterns.
We will start to think about how we can listen to others and extend an idea, as well as how we will be able to express what we mean in full sentences.
 We will be focusing on our handwriting and of course our reading.
The term will continue to focus on the children's skills of sequencing, letter formation and good sentence writing.
 There will be fun activities to enable the children to practice all of these through drama, chanting and rhyme.
"Our budding actors and actresses begin to show off their talents!"
Ask me a question please...
Learning our time words through story telling
Topic
This term our topic is all about science and looking at speed, sound and motion. We will investigate the movement of objects, as well as become explorers and visit some new lands and simple compass directions whilst on our travels.
In addition we will be learning about dance, art and using drama to explore our senses and how we can move.
Our design technology challenge is to make a remote control for our chosen pirate! We have lots to look at and we are looking forward to hearing all the fabulous ideas from the class.
In PE we will continue to develop our skills of expression through movement,  balance, throwing and catching.
Finally, amazing music will be lots of fun as we will have our weekly singing, alongside we will be looking at music by learning 'Shiver me Timbers' pirate song, and linking with any sounds associated with pirates and the sea to add to the song. 
Learning about the Great Fire of London
Pudding Lane "The Great Fire of London" in 3D!
A few reminders for this half term
PE for this half term will be held on a Monday and a Wednesday.
Please can you ensure that your child's PE kit is clearly labelled and left in school over the half term. 
In Beech Class we will be providing a variety of creative homework opportunities for you to enjoy with your child. In addition, I will continue to provide a piece of either English or Math homework each Friday to support your child's learning for that week. Any homework should be returned to school by the following Tuesday.
Please can you remind your child that they must complete their own homework as I often link this to activities the following week.
Home reading books can be changed on a Tuesday and a Friday if there are three signatures each week from you in their home reading logs your child will be able to add these to their reading award (Bronze is over 6/Silver is over 8 weeks and Gold is over 10 weeks). Additionally, your child will need to have completed any comprehension questions that may have been sent home with their home reading.
All children will receive  a 'Purple mash' login. This will be stuck in the inside front cover of their homework books.  
Additionally, to help your child with phonics parents and children can access some of the phonics games free via 'phonics play'. This will help develop your child's reading and also give them additional confidence in class.
Finally, please could I ask that you provide a named water bottle for your child. It is important that they stay hydrated throughout the day as it will help them concentrate and stay focused. This will remain in school throughout the week.
If you have any questions please do let me know at either the end or the start of the day.
Keep a look out for our class newsletter and pictures.
TES I board

Activities for Literacy, Maths and Science.
Oxford Owl

Help your child's learning in Literacy and Maths.