Welcome to the EYFS Unit!
Teachers - Mrs Nickson, Miss Pemberton and Miss Clark
Teaching Assistants - Mrs Adam, Mrs Gorgi, and Mrs Patel
This half term's topic is 'Come and Join in our Celebration.'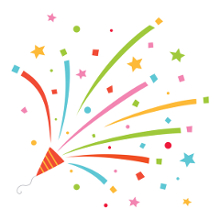 This is what they will be learning about:
Autumn 1
Week One—Settling in
Week Two—Who am I?
Week Three—Who is in my family?
Week Four—Similarities and Differences.
Week Five—My Pets.
Week Six —Helping at home.
Week Seven—Belonging.
Autumn 2
Week One - What is a Celebration?
Week Two - Birthdays
Week Three - Weddings
Week Four - Christenings
Week Five - Christmas is Coming
Week 6 - Christmas is Here!